Many industries use solar panels as a renewable energy source. This method of energy production results in impressive energy output but requires an aerial inspection to lower maintenance costs and ensure solar panels produce what they should.
Solar panel inspection is risky if you use people to climb up to the elevated panels. It's a big job even for panels on the ground since someone needs to manually check each of the solar panels, which could be time consuming.
Instead of sacrificing time and effort to personally inspect solar panels, using drones simplifies the job in terms of safety, time and effort.
In this article, we'll dive into why you should use drones for solar panel inspections, the best type of solar panel inspection drones and tips for solar drone inspections.
Table Of Contents

Solar Panel Drone Inspection
Solar panel drone inspection uses high-powered optical cameras to efficiently inspect your solar assets, with optical and EO/IR imaging providing clear images for reliable assessment.
Using American-made drones ensures complete privacy regarding anything your drone detects, especially as the US government cracks down on Chinese drone companies.
Protecting your solar panel data is crucial, so using a drone from a secure and reliable American manufacturer is a priority.
While a ground inspection can alert you to many solar panel issues, these surveys take longer, require more manpower, and aren't as thorough as using a drone, which can efficiently cover large areas and detect issues that might be missed by the human eye.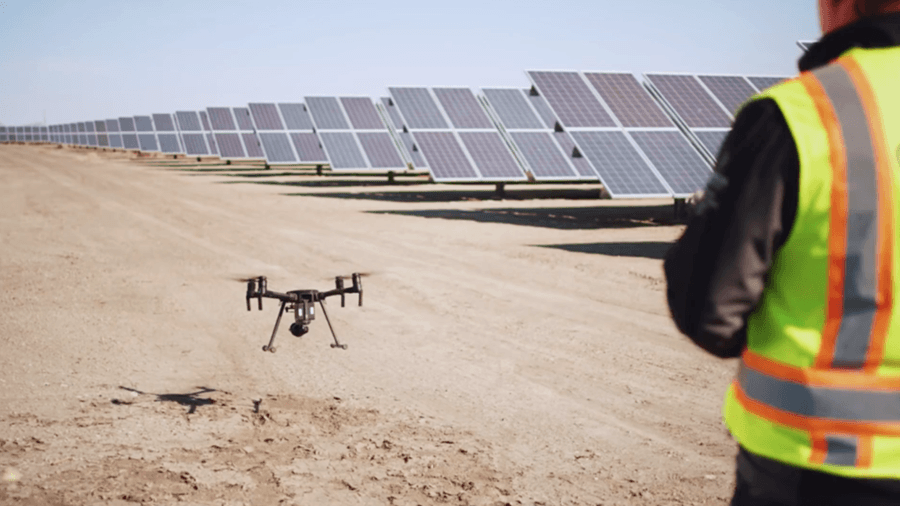 You can save aerial data to compare between surveys, easily noticing any difference between the solar panel quality from the footage.
Why Use a Drone for Solar Panel Inspection?
Drones simplify the process of inspecting solar panels. They fly on a flight path with speeds and altitudes you can set before they launch.
They can cover your entire solar panel farm and collect data using high-quality cameras.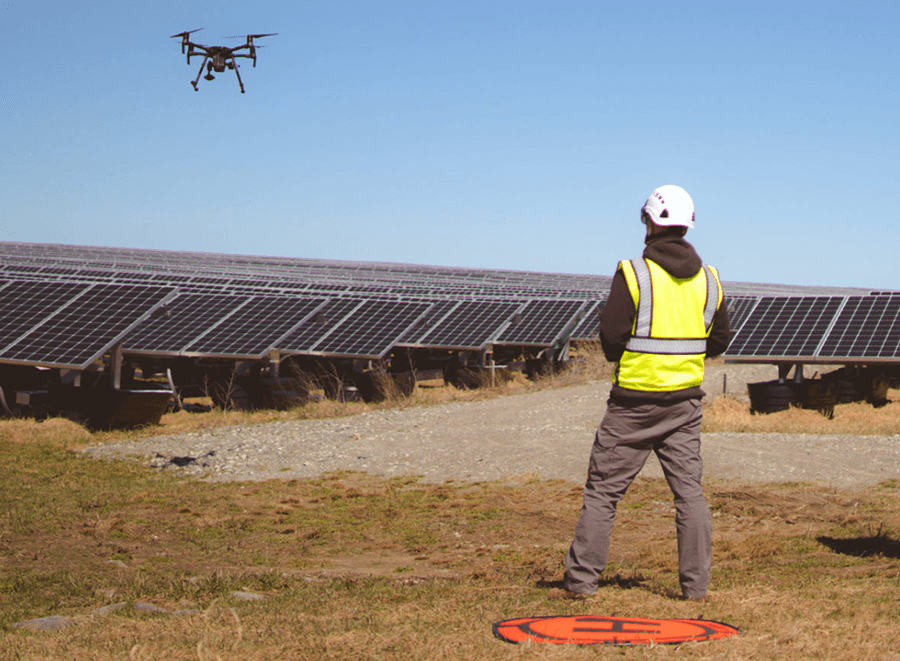 You then analyze the footage to keep track of your solar panel quality and maintenance, targeting specific issues that can streamline upkeep and efficiency.
Short flight times allow for quick data collection, streamlining assessment, maintenance, and upgrading tasks, enabling you to manage more projects efficiently while reducing operational costs and improving overall solar farm performance.
Types of Solar Panel Inspection Drones
Choosing to use drones for your solar panel inspections opens up a lot of potential.
At Inspired Flight, we recommend several types of quality drones for solar panel inspection, with the top two most-recommended options being the IF1200A and the IF750.
IF1200A
If you need a reliable, durable drone for solar panel inspection, the IF1200A is the way to go. This is Inspired Flight's most impressive heavy lift drone, with a maximum payload of 19 pounds.
Even when you load up this drone, it can still reach a top speed of 51 MPH and a max flight time of 43 minutes, providing everything you need for a thorough inspection.
The IF1200A is one of Inspired Flight's top recommended drone for solar panel inspections, making it safe, efficient, and affordable to operate.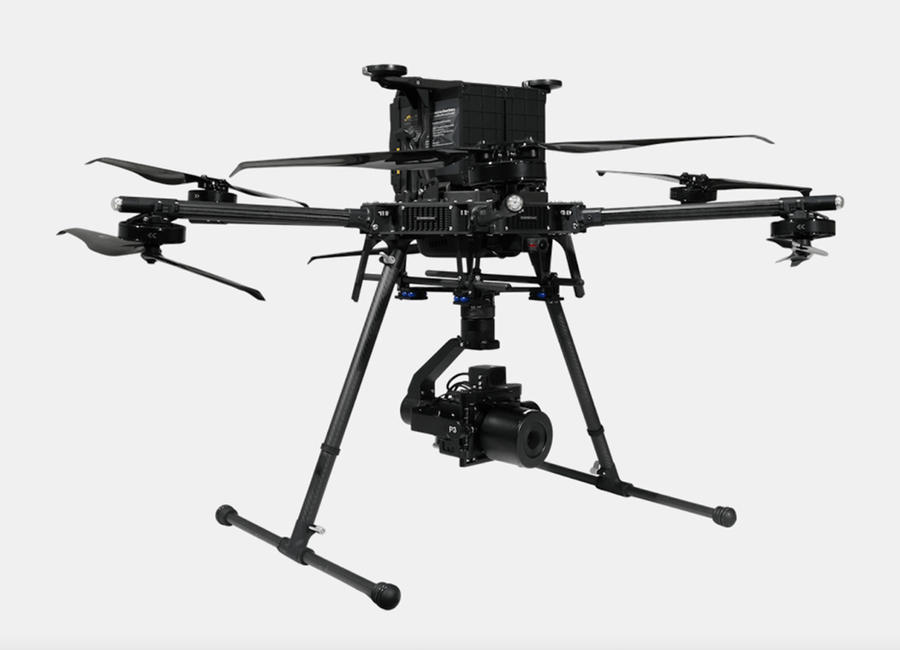 When using our drone, you can adjust the intended altitude and set the flight path to ensure the drone oversees all your solar panels for a thorough survey.
IF750
Another reliable drone for solar panel inspections made exclusively with American parts and a universal payload is the IF750.
This drone is easy to operate when you want to inspect solar panels in any area, even those with limited accessibility, since it's extremely compact, portable, and designed to maneuver in tight spaces.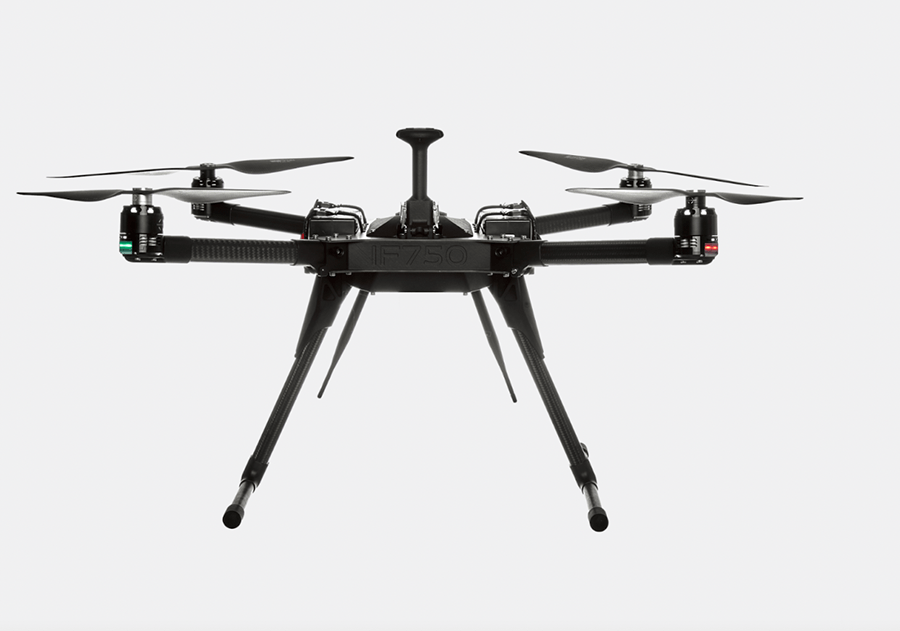 It can handle a maximum payload weight of 4.6 pounds with a flight time of 37 minutes. The ascension speed is 16 feet per second, ascension is 10 feet per second, with an overall maximum speed of 40 MPH.
Tips For Solar Panel Drone Inspections
Whether you choose the IF1200A or the IF750, these tips will ensure you get the best results from a solar panel drone inspection.
Survey the Site First
While using a drone cuts down on plenty of human effort, it's still best to manually patrol the site to ensure you set the drone on the ideal flight path.
Look for obstructions like power lines or tree branches to prevent accidents. You can also scope out places for emergency landings.
Angle the Camera Properly
The angle is crucial because the solar panels can reflect light into the lens and distort the footage. Angle your drone camera straight down or perpendicular to the panels to ensure they pick up clear visuals and detailed data.
Perform Solar Farm Inspections on Clear Days
An overcast day can cloud the results of your drone camera. The [Okta scale](https://worldweather.wmo.int/oktas.htm) ranges from zero as completely clear or eight as fully overcast (aim for two or less for the best footage).
Don't Fly on a Windy Day
Winds over 15 MPH can compromise your drone footage because they cool the solar panels and can hide any damage. These winds can also quickly deplete the drone's charge and produce blurry footage.

Why Choose Inspired Flight?
Inspired Flight makes high-quality American made drones for solar panel inspections with universal heavy lift payload, remote ID, and government certification.
These drones are NDAA compliant and Blue UAS certified, cleared by the US government for military use.
In addition to these high standards, Inspired Flight drones use all American parts to promote national pride and the utmost security.
Conclusion
In conclusion, if you are in need of solar panel inspections and are interested in using Inspired Flight's American made drones for your commercial solar inspections, contact us for more information on our most popular models that prioritize quality, security, and durability with American-made parts.