As nearly everyone in the UAS industry is aware, on August 11th, the FAA issued a ruling affirming that Remote ID will be mandatory for all commercially-purposed UAS produced for use in the United States after September 15, 2022.
They also released an ASTM Means of Compliance (MOC), which defined how manufacturers may comply with this requirement.
This rule applies to nearly every commercial UAS in the United States. There are exceptions for the US government, as well as for home built and very small UAVs.
However, there are no exceptions for drones performing commercial and industrial missions in the United States.
This ruling does not apply to UAS operated outside of the USA.

Complying With Remote ID For Commercial Drones
Complying with this ruling is complex and challenging.
Full compliance is not simply a matter of installing transmitters on the aircraft and ground control station.
A commercial grade, fully compliant system must be tamper resistant, FCC compliant, reliable and robustly integrated into the flight control software, aircraft and ground control station.
This FAA rule requires that the aircraft not be able to take off without Remote ID in operation, and if the system stops transmitting in flight, the flight control software must alert the operator, and instruct the operator to land the aircraft as soon as possible.
The Inspired Flight Team is applying this information to integrate a robust Remote ID system for our US commercial customers.
Fly Safer with Inspired Flight's Drones with Remote ID
If you need a quality commercial drone with remote ID for your operations, you've come to the right place.
At Inspired Flight, you will not only get a drone but a comprehensive solution designed to improve the overall experience. That includes best-in-class Remote identification (Remote ID) technology.
Remote ID is now an industry-standard feature that makes operating drones in designated areas easy. It's an extra layer of security that ensures the drones are safe and secure while in flight.
Whether you need a drone for powerline inspection, search and rescue missions, or military operations, our remote ID-enabled IF1200A and IF750 provide an unparalleled experience.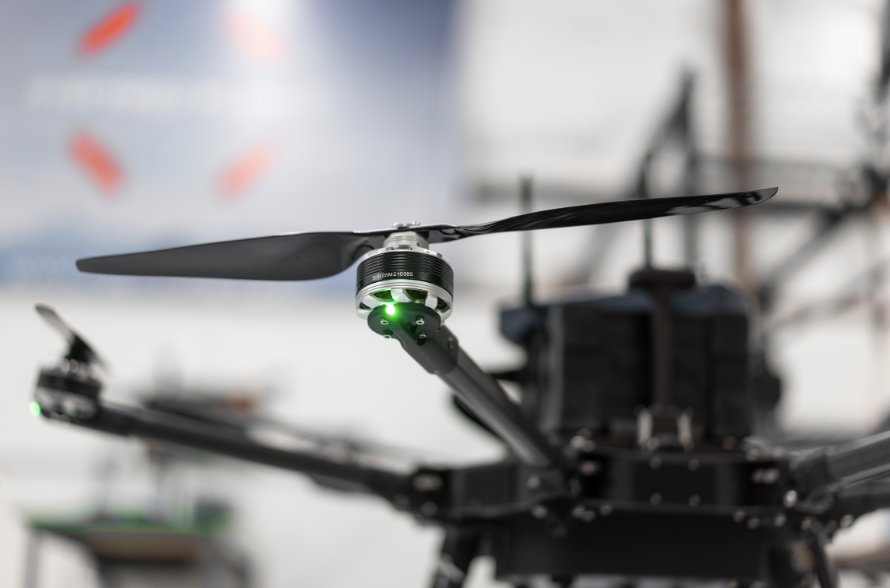 Why Does Remote ID Matter?
Remote ID is a must-have for any drone operation today.
It enhances safety by allowing operators to quickly identify any drones in the area, avoid collisions, and stay compliant with the current regulations.
Designed with security and durability in mind, Inspired Flight's rugged drones are built from the ground up to last through extended flight times and carry heavy payloads.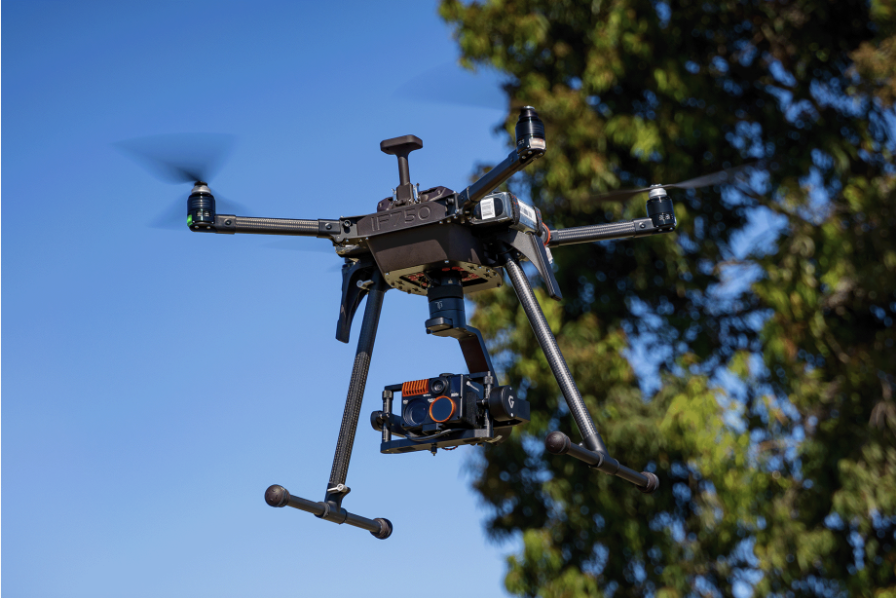 With our government-approved technology and world-class support team, you can safely fly your commercial drone, knowing you adhere to all regulations without sacrificing performance or quality.
NDAA & Blue UAS Certification for Unmatched Peace of Mind
Inspired Flight provides peace of mind and security with NDAA and Blue UAS certification. National Defense Authorization Act (NDAA) compliance indicates that the drone meets the technical security requirements.
Blue UAS certification is a bit more rigorous since it requires drones to undergo thorough testing before they can be sold commercially.
If you want unmatched reliability, long-term performance, and compliance with regulations, look no further than Inspired Flight.
All American Parts
Our drones are among the few commercial unmanned aircraft that use all American parts.
Every part of our drones is made in America, from the frame to the payload.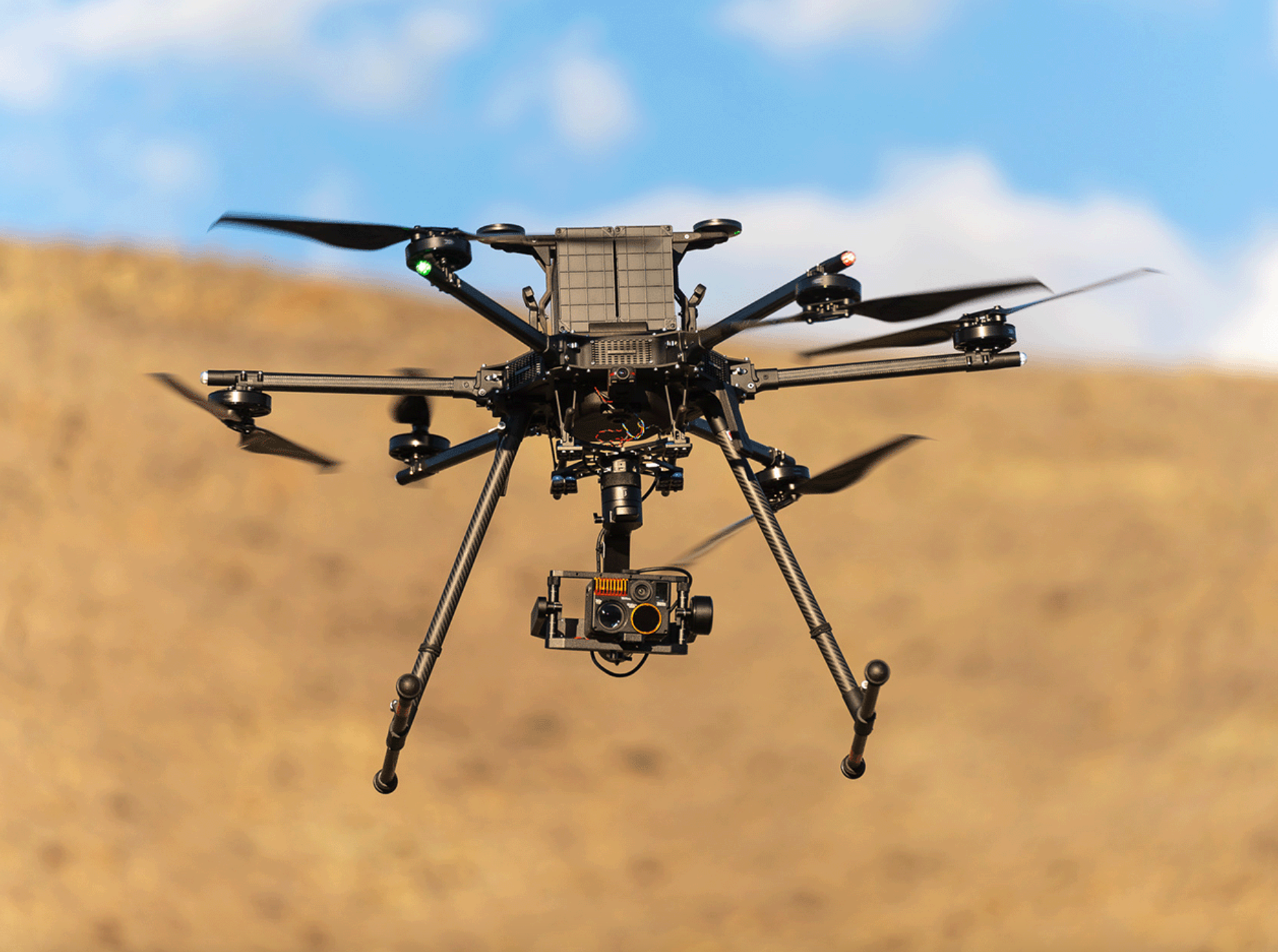 Get Ready to Fly With Remote ID
Are you ready to take your commercial drone flying up a notch?
Then you need Remote ID.
That's where Inspired Flight comes in.
With Inspired Flight's Remote ID system, you can confidently fly knowing your drone complies with the FAA.
The drones from Inspired Flight are built from the ground up to be tough and rugged.
They have some of the best payload and flight time in the business, so no matter what kind of mission you have planned, you know your drone can handle it.

Conclusion
Now that you understand what you need to know about Remote ID for drones, if you have any questions or need more information contact us at sales@inspredflight.com or give us a call at (805) 776-3640.
If you'd like to know more about the FAA ruling here are some useful links:
https://www.faa.gov/uas/getting_started/remote_id
https://www.faa.gov/sites/faa.gov/files/uas/getting_started/remote_id/RemoteID_Executive_Summary.pdf
Read the official regulation (part 89) here: https://www.ecfr.gov/current/title-14/chapter-I/subchapter-F/part-89?toc=1
https://www.govinfo.gov/content/pkg/FR-2022-08-11/pdf/2022-16997.pdf