The wildfires currently raging in southeast Australia have consumed an estimated 46 million acres of land, and have claimed the lives of an estimated one billion animals and 29 people as of January 29. The wildfires, now some of the worst on record, have forced the New South Wales Government to declare a state of emergency over the country. Australia's primary volunteer firefighting force, NSW Rural Fire Service, has found some success in employing manned aircraft to drop water and flame retardants on the fires, as their aircraft quickly reaches difficult terrain and remote areas that their firefighters cannot. If the use of manned aircrafts have proven to be effective in repelling the flames, imagine the ease and support that unmanned systems can provide to firefighters both in combating the blazes and in the recovery efforts that follow.
Ways Drones Can Help
Drones have been used to great effect in slowing or halting the spread of fires. In 2019, drones helped to extinguish the Notre Dame fires by using thermal imaging to track where the fire started and how it was spreading to help officials devise the best plan to attack the flames.
Firefighters with the Los Angeles Fire Department have also begun using UAV technology to combat fires. Bolstered by an open and transparent approach to public discourse, the LAFD has been able to effectively deploy unmanned systems to assist in over 175 incident-related missions since the Skirball fire of 2017.
According to Los Angeles firefighter Derrick Ward, the implementation of drones into firefighting strategies has the potential to save countless lives. "I've had buddies blown up when they opened a door and the room exploded," Ward said. "Better situational awareness could have prevented that. If we just save one life, that's worth it, but we're not going to save one life with this, we're going to save hundreds. Not only firefighter lives, but civilians too. That's people lost, stranded, or in danger. That's where all of this is going. I hope it's an eye-opener to everyone in a department because they need to realize that this technology can be the difference between having someone sitting across from you at the dinner table and them just not being there anymore. Or you not being there anymore."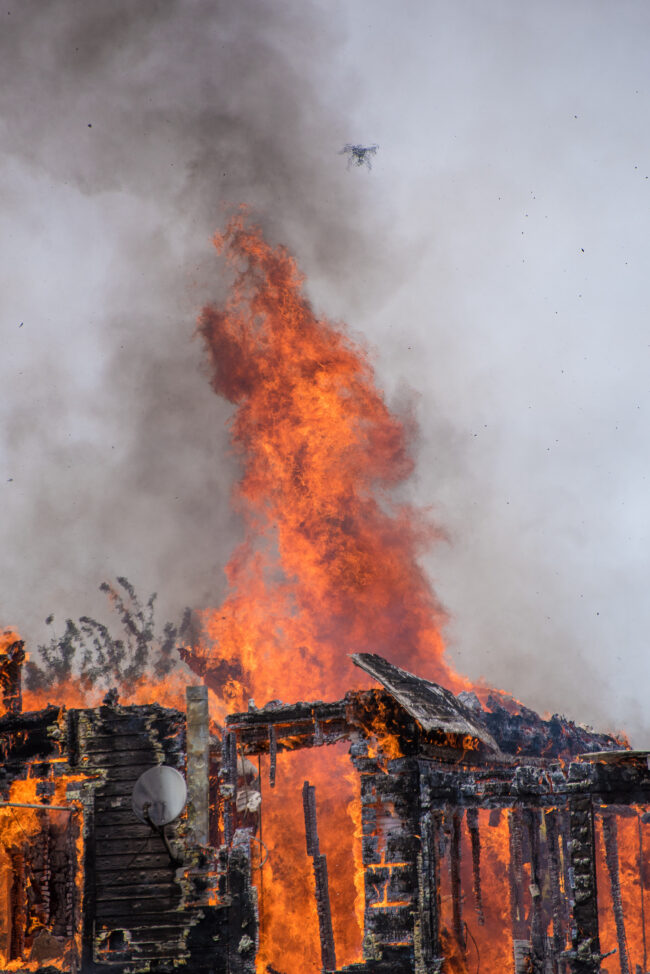 Wildfires are becoming a greater threat to human lives and the environment every year. According to Cal Fire, California suffered from the deadliest and most destructive fires in its
history in 2017 and 2018. Driven by climate change and worsening environmental conditions, fire season in the west has started earlier and ended later each year, and is estimated to have lengthened by 75 days across the Sierras, coinciding with increases the severity of forest fires across the state. Globally, the need for drone operations to aid first responders will only increase as environmental conditions worsen. This poses a major opportunity for drone manufacturers and public safety organizations to collaborate and increase the life saving potential of emergency services around the world.
"If we just save one life, that's worth it, but we're not going to save one life with this, we're going to save hundreds… L​AFDFF Derrick Ward
Drones in Relief Efforts
Unmanned technology also has applications in assisting with relief efforts in the wake of disasters, such as in search and rescue, 3D mapping, and disaster assessment. Drones can be used to survey the damages in affected areas, helping recovery crews prioritize resources and aid to the areas in need of the most help.
In 2017, Mexico City experienced the brunt of a 7.1 magnitude earthquake that leveled buildings and disrupted utilities and services. First responders were able to partner with a local drone manufacturer, DroneSky, to map the damages to the area, and covered over 98 acres of the most afflicted areas. The resulting maps and 3D models were then given to a local group of student architects who were able to use them to redesign fallen buildings and new structures to get a jump start on the rebuilding process. Santiago Fuentes, the CEO of DroneSky, had this to say regarding the use of drones in the recovery process: "In times of emergency, you need an emergency response to all of the chaos. Drones allow us to have an immediate response and record of what happened, and in a fast and accurate way."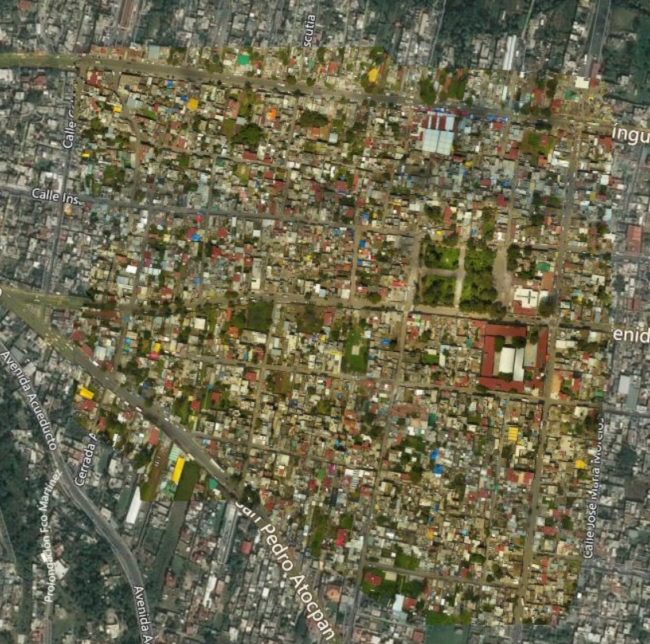 Examples of unmanned technology aiding in emergency response like those above are becoming more prevalent each year, however there is still a way to go before UAV technology is fully accepted and integrated into emergency services worldwide. Recently, Remote ID laws proposed by the U.S. Department of Transportation have made progress towards organizing American airspace to clear a path for greater drone implementation into the public safety sector, opening channels for more applications of the technology. It has already been proven that drones can be used to supplement and aid traditional emergency response systems in place, increasing their abilities to respond to crisis and save more lives. Now, it is just a matter of convincing safety officials and politicians that unmanned systems are secure and worth the investment.